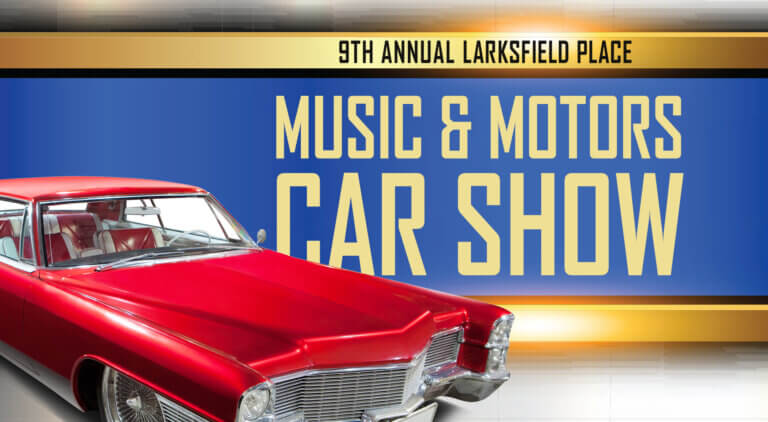 < Back to Blog List
Music & Motors Car Show
Location: Larksfield Place 7373 East 29th St. North
Saturday, September 11 2021 3:00 PM – 7:00 PM

FREE FUN FOR THE WHOLE FAMILY
You will find DRINKS, FOOD TRUCKS AND AWESOME LIVE MUSIC!
Our local car clubs have polished up their beauties so you can remember the glory days! The band CROSSTOWN TRAFFIC will bring you back to 50's, 60's and 70's.
Do you have a car you want to show?  Register here.  
Entry fee is $20 and will benefit Larksfield Hospice. Please register by September 9th.
There will be dash plaques and $10 food truck coupons given to the first 100 entries.
Trophies will be awarded. We will have T-SHIRTS for sale!!
For more information call, 316.858.3910