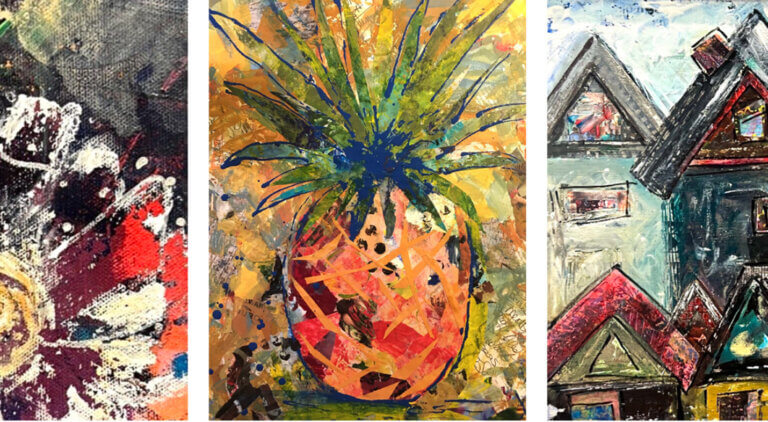 < Back to Blog List
The Gallery At Larksfield Place
CAROL STIBAL & DENISE ZIEGLER
APRIL 8 – JUNE 1, 2023
Carol Stibal and Denise Ziegler are local artists and friends that connected in an art class and now share studio space at the Artists at Old Town. Visit their studio at 412 E. Douglas.
Carol loves to visit galleries for inspiration and works in a variety of media from oil, to watercolor, acrylic, fiber and mixed media. Her mind works faster than her hands can. Her theory is anyone who has desire and appreciation can learn to make art with a bit of observation- art is everywhere.
Art is Denise's passion and a way to express herself. She loves the process, the paint and texture. She has been making art since she was a child and continues to take classes today. Her work is colorful, bright, and whimsical, and she works in acrylic, oil, collage, mixed media and encaustic wax.
Carol Stibal: cstibal45@gmail.com (316) 992-1744
Denise Ziegler: dennirz@cox.net (316) 250-7524