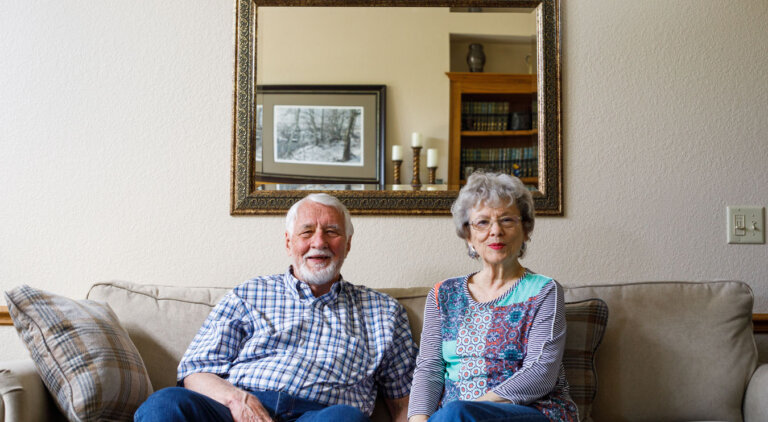 < Back to Blog List
Reasons a Retirement Community Is The Best Option For Seniors
When it has become difficult to live alone or health problems are becoming an issue, many seniors, both singles and couples, decide to move. They are moving to senior communities with independent living options and assisted living choices. Seniors are often tired of yard and home maintenance chores. They may have mobility issues that make climbing stairs difficult. They may need assistance in dressing and meeting personal needs.
How To Decide If Independent Senior Housing or Assisted Living Housing Is Needed
Once a senior person or couple has decided to move to a senior living community, how do they decide which level of care to seek? They can ask these questions to help with the decision:
Is it easy to maintain their existing home? Are the stairs becoming too hard to climb? Are cleaning and maintenance chores becoming too difficult to manage without help?
Is their home isolated, making it difficult to get to places? Are they becoming more isolated because of trouble driving or personal mobility issues? Is it hard to get to doctors' offices and other appointments?
Are mobility and health issues becoming more difficult to handle on their own? Do they need help with personal care, preparing meals, and finances?
The answers to these questions will guide them in the choice of new living arrangements. Another big factor is their income and budget. They must find a community they can afford to live in for the long term. Larksfield Place is a not-for-profit community who can provide charitable care within the limits set by the Board of Directors. 
The level of care they will require may also guide them to a senior living community. Larksfield Place is considered a Continuing Care Retirement Community (CCRC). This type of community helps its clients get the proper level of care as their needs change with aging. Rather than having to move to a different senior care community as their health deteriorates, a person or couple can move within the same community or update the level of care where they are.
Making a Knowledgeable Choice
Larksfield Place Health Care has the highest star rating possible by the Centers for Medicare and Medicaid. It is important to make sure the community a person is moving to will give them high-quality services and care as it is promised and needed. One can do a little research by doing the following:
Ask to see resident testimonials and learn about other senior's experiences with this location.
Ask for the services of a complimentary downsizer to help them decide on the right type of unit, level of care, and to make the move go smoothly.
Choose the correct maintenance-free apartment home that fits their budget and needs.
Check into the amenities, services, and activities that are available to residents at Larksfield Place. Look for good-quality restaurants, healthcare centers, swimming pools, and fitness centers.
Research what is included in the contract and what services like rehabilitation services will cost extra? If home maintenance services are provided, ask what is included and how often the cleaning is done.
Ask for a virtual tour they can see from their current home. A photo gallery of the included amenities and services will help. They can also ask for a real tour of the community and a sample apartment or villa.
Ask a lot of questions of the company representative so they have a clear picture of what living in the community will be like, what it will cost, and how they will respond to changing needs one may have over time.
Then, ask the hard questions, such as what happens when the money runs out? At Larksfield Place, a benevolent fund is in place should a resident outlive their resources. No one is ever asked to leave if they run out of money through no fault of their own. No one knows how long they will live, and it is hard to know how long the funds will last.
The Benefits Of Living In A Retirement Community
Finding the perfect retirement community is the best way to lead a happy, well-cared-for life in the golden senior years. The advantages of choosing the perfect retirement community include ending the need to drive; eating better food and enjoying a more balanced diet; getting help with cleaning, home maintenance, and personal care; feeling safe and close to needed services; and developing relationships with new friends while improving family relationships.
Larksfield Place has a mission to be the premier retirement community of South Central Kansas. The goal is to enrich the lives of our older adult residents by providing health and wellness services and providing a distinctive lifestyle. We are a stand-alone, locally managed community that is a not-for-profit entity. There are no dividends to pay stockholders. The earnings are reinvested into the community in the areas of health care and staffing. Larksfield Place has a foundation to accept and manage charitable gifts.
Where do Seniors Find Independent Living Communities in Wichita?
Seniors may find what they want in Independent Living Wichita settings. The Larksfield Place community is designed for seniors who want to keep their independence while getting away from the work and responsibility of homeownership. When they move into the retirement community in Wichita, KS, they will have the convenience of on-site maintenance and 24-hour security.