Why Larksfield Assisted Living?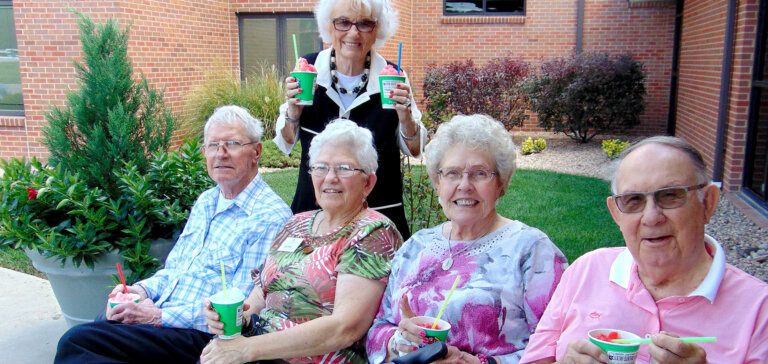 We combine best practices nationwide to create the ultimate Assisted Living experience. Our 72 apartment homes are even larger than those you would find in most retirement communities!
Larksfield Assisted Living offers the same care as Independent Living, plus supportive services and nursing services that foster continued independence. We believe maintaining connections with the greater Wichita community is important, so we provide opportunities to attend local arts and attractions, as well as participate in outreach partnerships with local groups.
Our enrichment staff, which includes a licensed music therapist and art consultant, prepare therapeutic programs for socializing and staying active. Seniors have access to dining service for all meals, and weekly laundry and housekeeping services too!
Each resident receives assistance with daily living, including medication management, bathing and personal care. Nursing services are available 24/7 under the direction of a full-time registered nurse. Through physical, occupational, and speech therapies, residents work with our team to maintain their health and independence.
Other amenities include a wellness center, salon, auditorium, library, private dining room for guests, and patios with walking paths. All Larksfield residents are welcome to kick back and unwind in our Tea Room or Tap Room.