Health & Wellness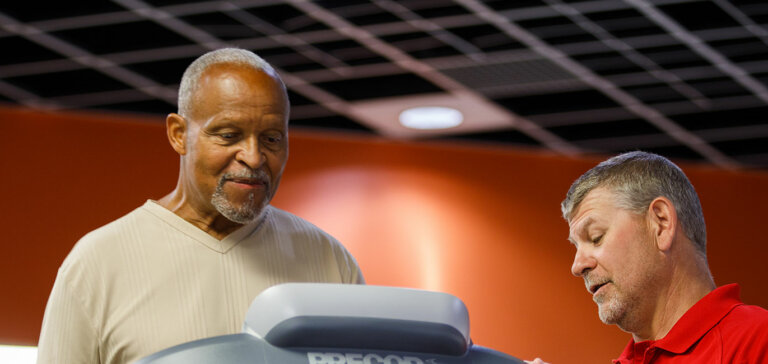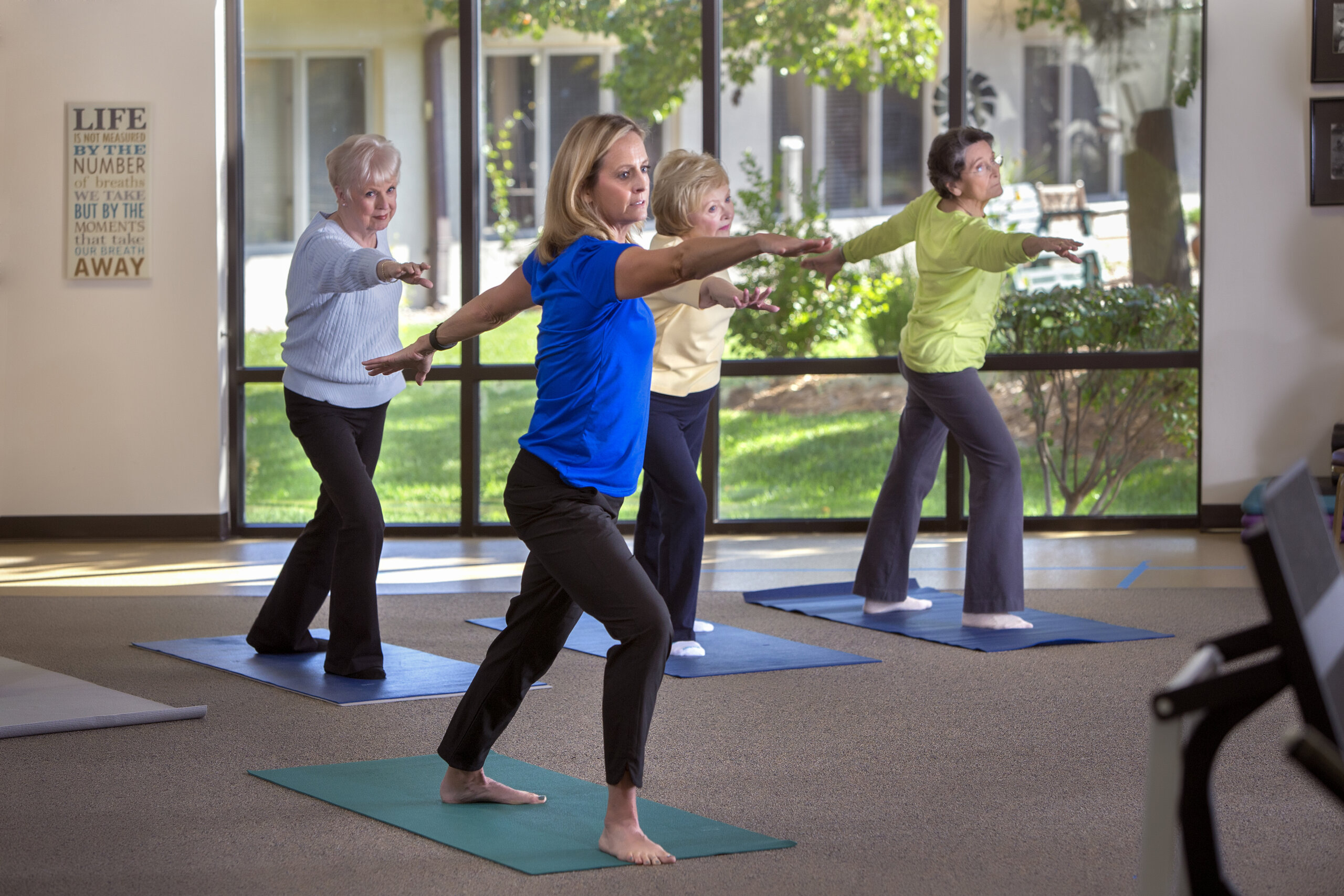 Living an active lifestyle is convenient and easy with our health and wellness programs. We recognize the importance of maintaining good health with age, and our team can develop a custom-designed program to help you live well! Our programs include continuing education opportunities, private or group exercise sessions with personal trainers, health education and disease management, nutrition education and food preparation, and programs that connect youths to older adults.
Stay active at our state-of-the-art Fitness Club, where we combine physical wellness with a fun atmosphere. Fitness programs are a popular way for residents to connect with neighbors and staff. Family members are welcome to join too!
Physical activity delivers endless benefits for mental and cardiovascular health. We invite Larksfield residents to dive into the program of their choice — water fitness, floor yoga, tai chi, dancing and more. More than 60% of Larksfield Place residents take advantage of our Fitness Club. That's well above the national average!
View the sample Fitness Club Calendar.
Start with a Functional Fitness Assessment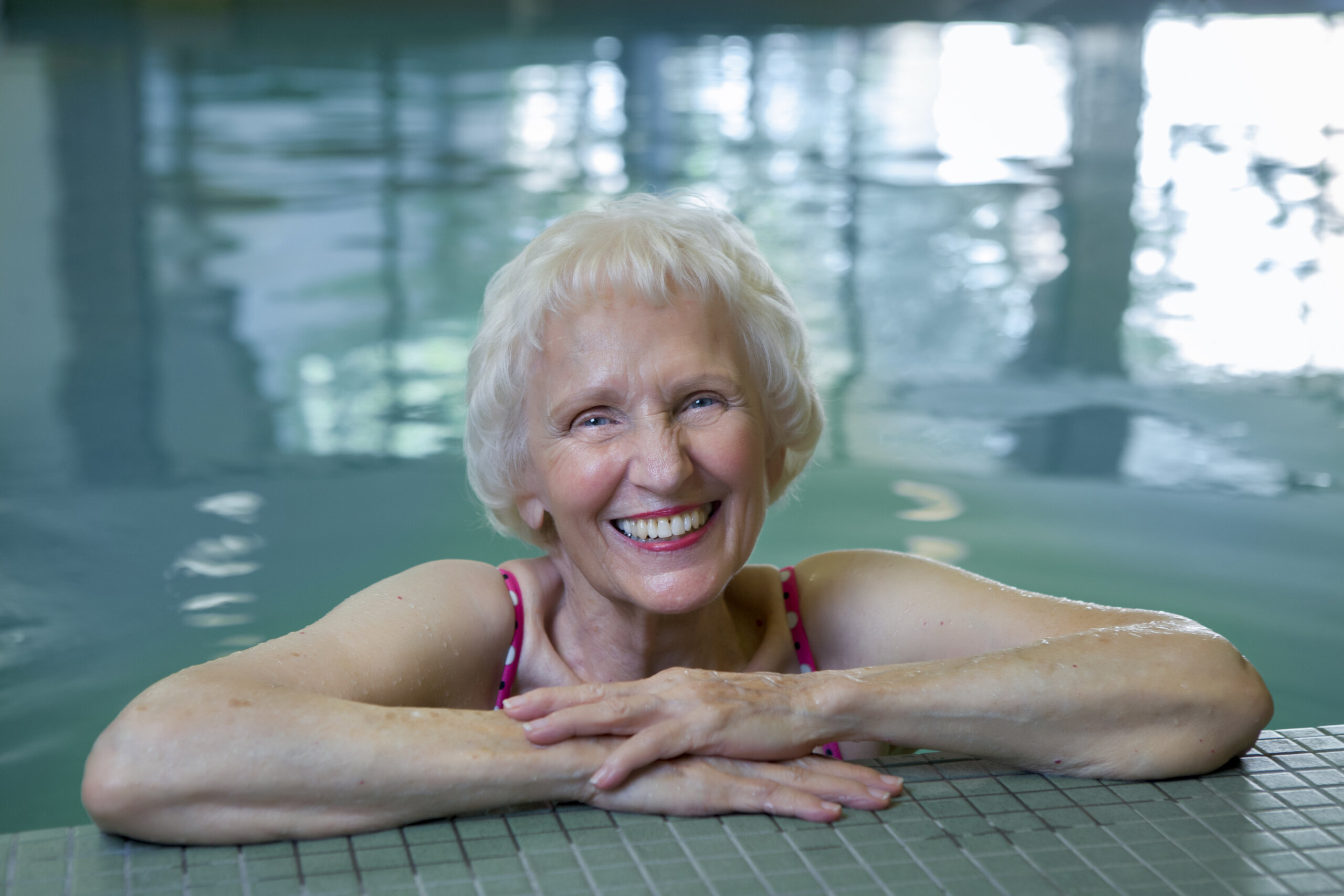 Discover your comfort level with physical exercise and set personal goals based on your current health level. A functional fitness assessment is a great way to improve and keep track of your physical health. We recommend getting tested on an annual basis so you can change your fitness program as needed and create new goals.
We welcome you to take advantage of a high-tech fitness analysis by VirtuSense Technologies VSTBalance, which uses 3D motion technology to measure important characteristics such as your balance and gait. VSTBalance employs artificial intelligence and complex algorithms to determine how to improve mobility and decrease the risk of falling.
Residents can also benefit from our partnership with Wichita State University's Physical Therapy and Human Services departments, which pair students with seniors for mutual learning opportunities.
Your complimentary membership to the Fitness Club includes the following:
State-of-the-art fitness equipment
A mix of exercise classes, including chair weights and yoga
Private work out sessions with on-site personal trainers
Heated Indoor Pool for water aerobics or water volleyball
Relaxing hot tub
Fitness Club Hours: Monday-Thursday 6:30 am – 4:30 pm | Friday 6:30 am – 4:00 pm | Saturday 8:00 am – 11:30 am