Dining & Social Life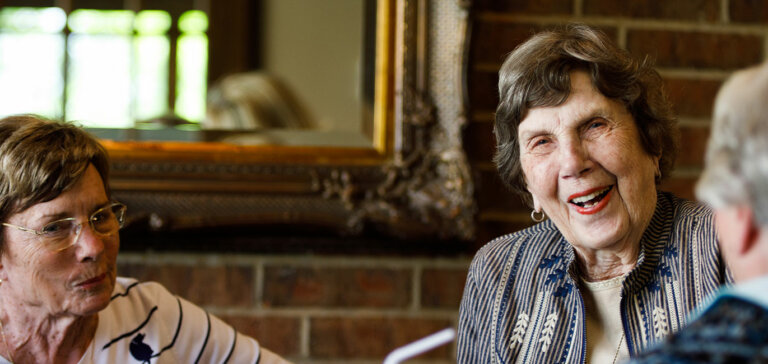 Finding The Best Senior Living Dining Programs
Enjoying a good meal is one of life's great experiences. Sometimes you want to enjoy a leisurely night with good friends and the main course of rosemary lamb or lemon thyme game hens. Other times, nothing but a good burger will do! Larksfield offers a mix of dining options sure to satisfy!
Providing a sociable environment is at the core of our dining program. We have created this guide and brief overview to help the most particular tastes learn how we cater our restaurants, menus, and services. Contact us for more information or book a personal tour highlighting all Larksfield restaurants.
Enjoy A Variety of Choices
From casual fun to fine dining, we provide a wide range of programs and dishes for residents of all dietary requirements. Our unique Wichita community and programs boast the flexibility of options and genuinely luxurious meals prepared by expert chefs.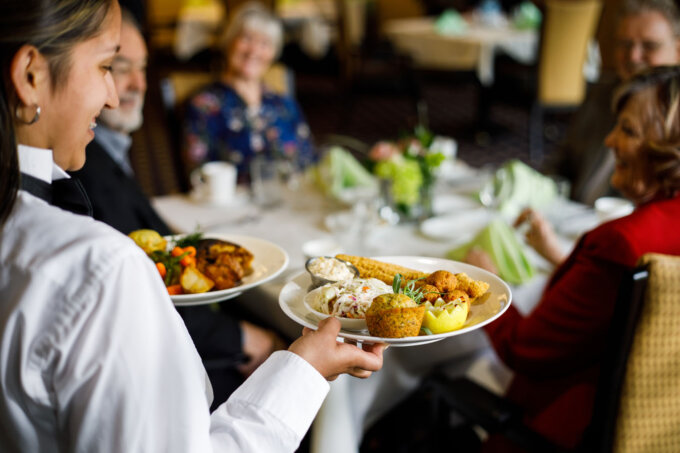 Formal Dining Room
Experience four-course meals featuring nightly specials, or request our seasoned chef to whip up something different. Enjoy a refreshing salad, try homemade soups daily, and don't forget to add dessert! You can satisfy your sweet tooth with after-dinner delights such as our three-ounce dark chocolate flowerpot filled with fresh berries. We're proud to offer an exquisite dining experience. Friends and family are welcome to dine with residents any day of the week. Seasonal menus make holidays even more memorable.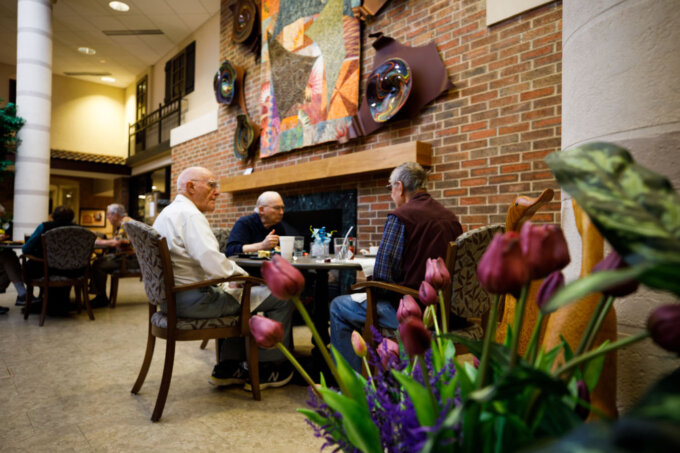 Courtyard Bistro
Compelling choices are always on the menu at the Courtyard Bistro. Conveniently located near the Independent Living front entrance, the bistro offers burgers, grilled chicken breast, deli sandwiches, salad, soup and specials seven days a week. Our staff works with Larksfield chefs to prepare tasty options that meet special dietary needs. As if you needed another reason to consider making Larksfield your home, here's a big one: You don't have to wash dishes!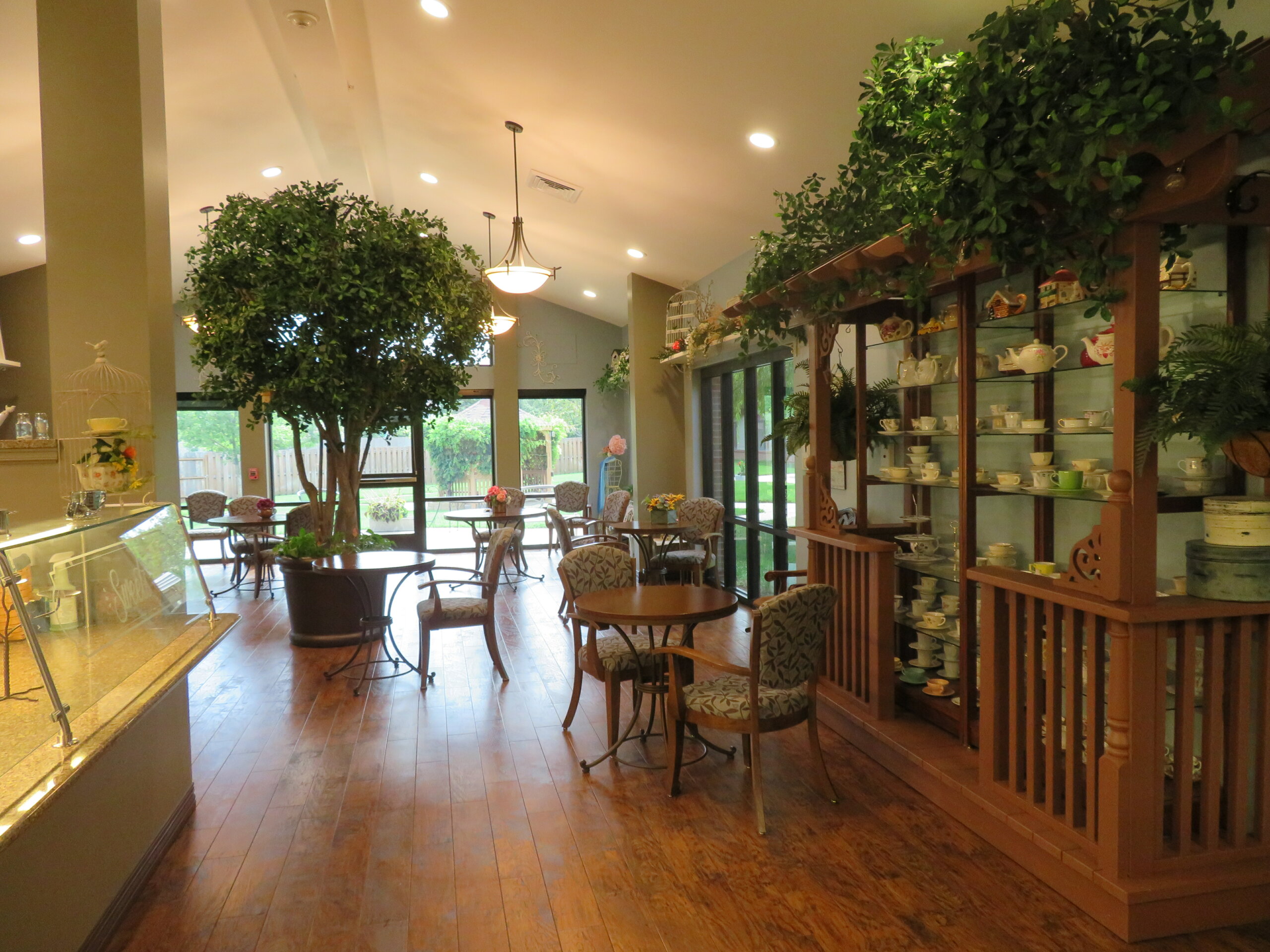 The Tea Room
Enjoy a touch of casual elegance in a friendly setting. Located in Assisted Living, the Tea Room offers a variety of refreshing teas that will tickle your fancy.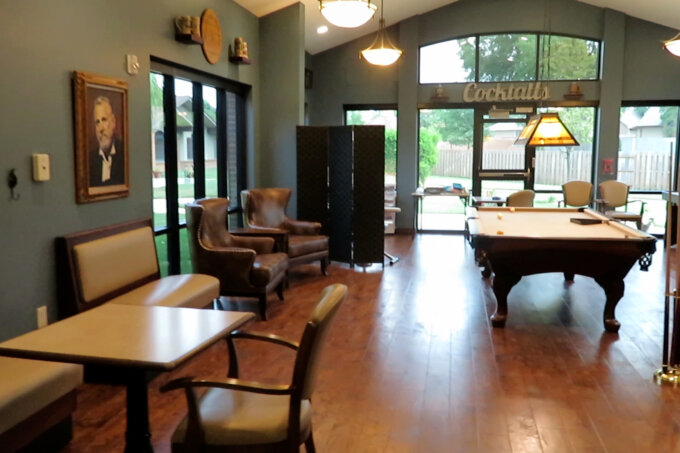 The Tap Room
After dinner, head over to the Tap Room in Assisted Living, where you can play games and billiards while sipping an ice-cold beverage of your choice.