Knowing Your Senior Living Choices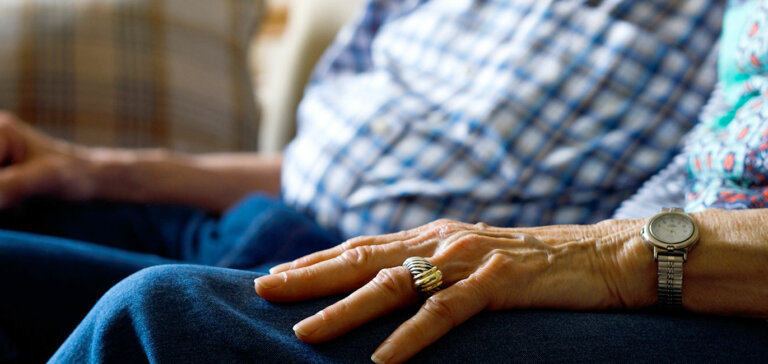 If you are looking for a new residence in a retirement community or are seeking healthcare services, you've come to the right place. Discover our residential options and the different levels of care we provide within our Life Plan Community.
Visit our Community FAQ for additional Q&As or contact our team.
Independent living is for seniors 62 and above who are self-sufficient but want convenient access to amenities and assistance when needed.
You are fully independent
You are seeking convenient amenities and activities
You want an active lifestyle
You no longer want the burden of homeownership
Assisted living is for seniors who value their independence but also need assistance with daily activities. We provide assisted living to facilitate independence, not dependence.
You need assistance with daily living tasks such as bathing, dressing, medication, etc.
You still want the option to live a healthy and active lifestyle
You no longer want to burden of homeownership
You want easy access to assistance 24/7
Our health center provides skilled nursing to people with chronic illnesses that can no longer live independently.
You need long-term nursing care due to chronic health issues and can no longer live independently
Our award-winning comprehensive rehabilitation services are offered both inpatient and outpatient. Our rehabilitation services include physical, occupational, and speech-language programs. Rehabilitation services are excellent for anyone, whether playing a sport or rebuilding a skill for everyday life.
You're recovering from an injury
You need to rebuild skills for everyday life
Transitional care is for seniors who have been discharged from a hospital or skilled nursing stay and aren't quite ready to go home.
You're recovering from a surgery or illness and shouldn't be alone
You want to try a community before committing to living there full-time
Respite care is designed to give primary caregivers short-term relief. It is short-term care for hours, days, or even weeks.
The caregiver is traveling or needs a break
Hospice care focuses on the quality of life for terminally ill people and their caregivers. Hospice is used when an illness or disease gets to a point where treatment cannot cure or control it.
Consult with doctors and nurses to determine is hospice is the best option
Larksfield Home Health Care provides professional healthcare and private duty services to you or your loved ones. Our nurses are on call 24/7. Services are available in Wichita and surrounding areas, including Sedgwick County, Reno County, Butler County, Harvey County and Sumner County.