Careers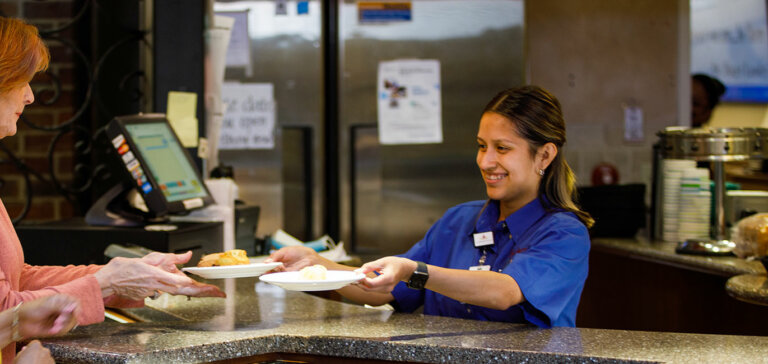 Join Our Winning Team
How would you like to work for one of the best teams in the industry? Although senior living jobs and careers can be rewarding inherently, our not-for-profit organization is dedicated to continually raising our standards for all involved in the Wichita community. Larksfield Place has been consistently ranked among the nation's top health care providers and the best place to pursue a career in senior living.
Senior Living and Assisted Living Careers At Larksfield
We value and reward every employee's work not only because it is challenging, but also because it makes a positive impact on the lives of residents and their families. Therefore, quality of life is a priority for not only our residents but our staff members as well.
Senior Living Job Openings
Larksfield employees feel their work has special meaning, they believe they make a difference, and they take pride in how we impact the community. We are an equal opportunity employer that offers a drug-free, smoke-free, and no-lift workspace.
Larksfield Place seeks service-minded individuals who love working with people. Please review the current staff openings and submit an application. Pre-placement testing may be required for applicants of Larksfield's senior living facilities and senior living services. We look forward to hearing from you!