Executive Leadership & Dedicated Staff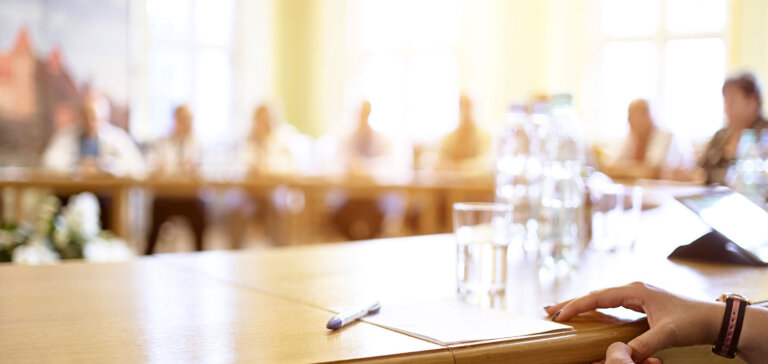 Leadership is a spirit, not a job description. You see it when the fitness instructor works hand-in-hand with the rehab staff to help a patient get strong enough for surgery. You see it when a housekeeper introduces a newcomer to a longtime resident who shares her passion for the violin. You see it when people pool their talents to create a new activity for everyone. If you want to see leadership in action, meet our staff. If you want to reach our management, we're always eager to hear from you.
Executive Leadership
With decades of experience in the senior living industry, our leadership team collaborates to fully meet the needs of our residents. Bringing skills and talents honed over decades with a belief that every interaction is an opportunity for a meaningful, engaging connection. Together, they focus on meeting resident needs and improving the quality of life for everyone at Larkfsfield.
Mike Hambley

President & CEO

Larry Nanny

Executive Director-Health Center

Lisa Smading

Executive Director of Assisted Living

Karen Nelson

VP of Clinical Services

Rev. Jermaine Pennington

VP Life Enrichment

Gayla Jarboe

VP of Human Resources

Tammy Flaming

VP of Marketing

Kalisha Fisher

Director of Dining Services

Justin Clark

Director of Business Development

David Micozzi

Executive Chef
Dedicated Staff
Our exceptional team is a group of professionals with a mission for residents and guests to live their best lives — growing, learning, and experiencing new things every day.
Donna Spree

Director of Environmental Services

Staff since 1993

Jeremy Gingerich

Director of Community Life

Staff since 1999

Amy Hall

Director Health Promotion

Staff since 2000

Ed Jewett

Director of Information Technology

Staff since 2014

Robby Butterfield

Director of Plant Operations

Staff since 2018

Trina Hand

Director of Life Enrichment

Staff since 2012