Partners in Purposeful Living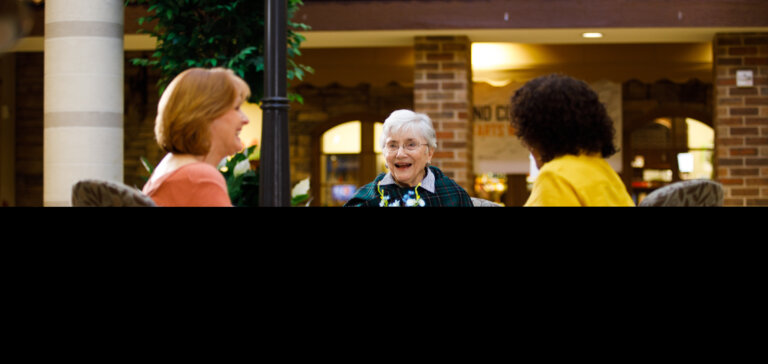 Let Your Voice Be Heard
By joining the Residents Council, you have a say in the future of your community. Residents play a crucial role in determining the governance of Larksfield Place.
Members of the council can solicit comments and questions from other residents, suggest ideas and activities, and act as the liaison between residents and the management team. Most importantly, they help ensure Larksfield Place remains the premier Life Plan Community of South-Central Kansas.
Each council meeting promotes a dialogue between residents, staff and management about operations and policies that affect daily life in our community. Discussions range from administration to dining services and maintenance to nursing. The Residents Council covers all areas of operation.
Larksfield is a not-for-profit organization. Our bottom line is serving residents and reinvesting in our community. We are locally run, so decisions are made in Wichita by residents and the leadership team. The Residents Council is important to our success, and we encourage active participation whenever possible.