Art Community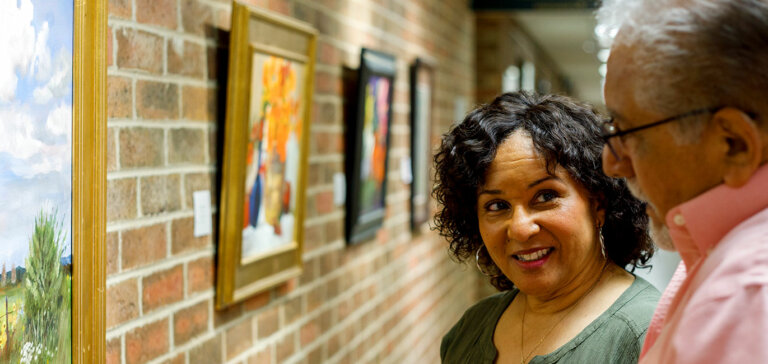 Exhibitions, Classes, & Galleries
Satisfy your passion for art. Whether you enjoy viewing art exhibitions or creating your own, you can do both at Larksfield Place. Art exhibitions change frequently, and we have an art studio, woodworking shop, and art classes available at your leisure.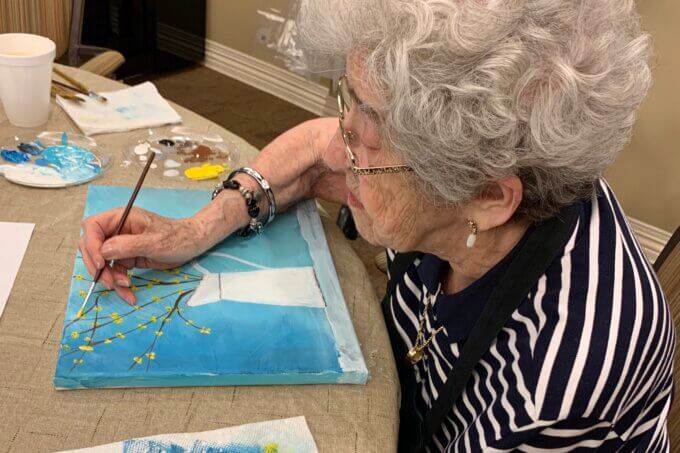 Learn a New Skill
Discover new forms of self-expression in the art studio and woodworking shop. Create beautiful works for you, your friends and your family. We offer a variety of creative outlets, including groups and classes for developing new talents alongside others.
Classes and groups at Larksfield Place include:
Art instruction
Painting classes
Book club
Piano class
Hand chime choir
Knitting group
Drum circle
Music lovers' class
Choral groups
Learning new skills helps residents. We recognize that purposeful creativity is an important part of wellness. At Larksfield, you can always learn a new skill or brush up on an old one.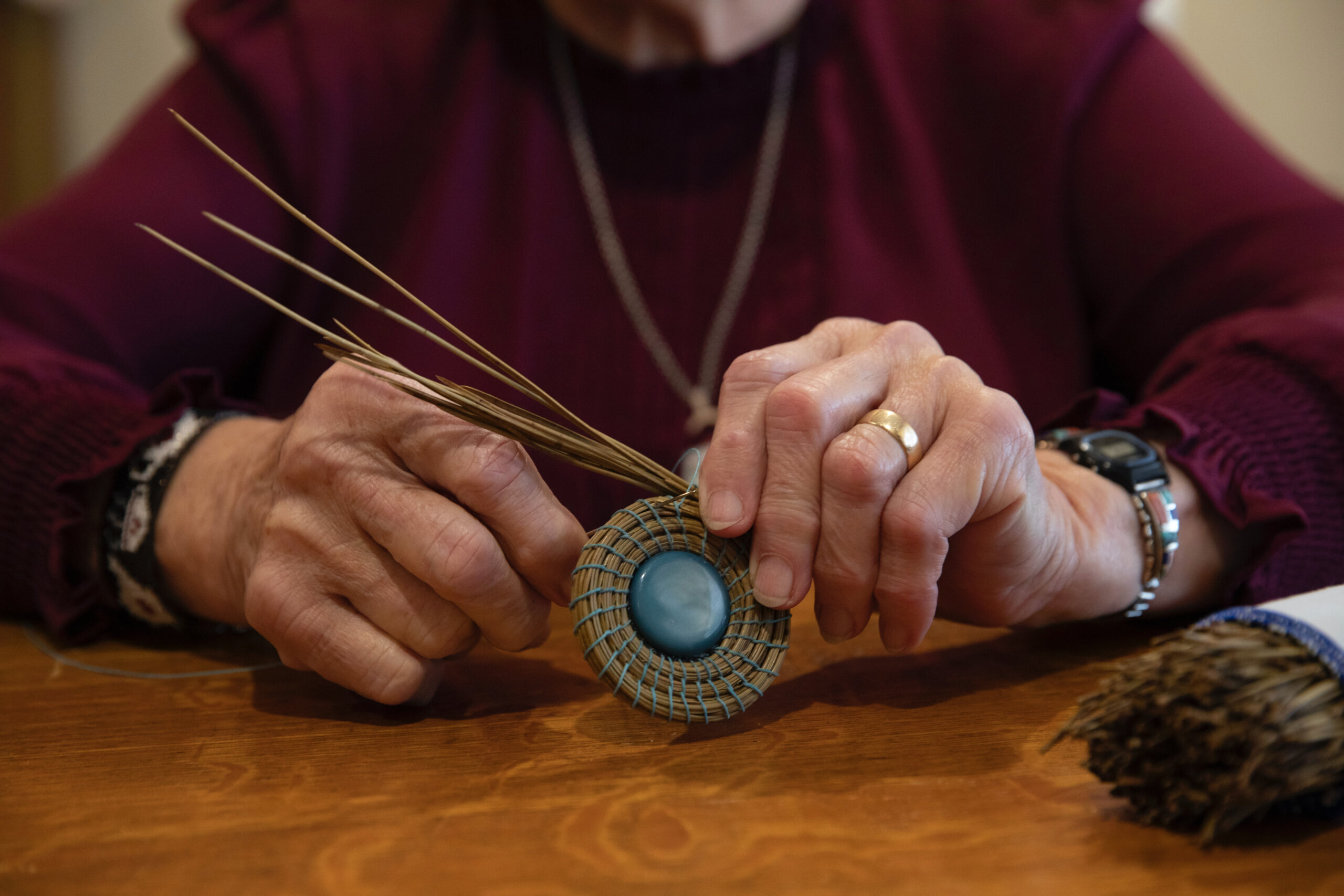 Release Your Inner Creativity
We encourage seniors to live vibrant, active lifestyles. What better way than through art? Our creative community allows residents to explore their hobbies and discover new ones. Creating art is an integral part of human expression and provides significant psychological and physical benefits for people of all ages, especially seniors.
Art benefits for seniors include:
Improved cognitive function
Enhanced motor skills
Pain relief
Increased social interaction
Decreased anxiety and depression
Increased self-esteem
Opportunity for self-expression
Better memory
Increased sensory stimulation