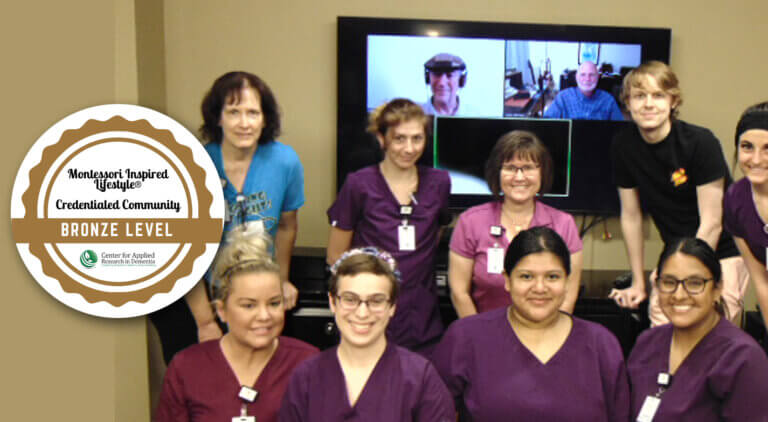 < Back to Blog List
Larksfield Place First in Kansas to Offer Montessori Inspired Lifestyle® Program
Congratulations on the recent credentialing of Larksfield Place as the newest Montessori Inspired Lifestyle® Community for Memory Care! Larksfield Place is the first and only facility in Kansas to join others across the country as part of the Montessori program created by the Center for Applied Research in Dementia. Larksfield Place has now been added to the Directory of MIL Credentialed Communities: www.cen4ard.com/mil-credentialed-communities/.
We congratulate our team here at Larksfield for becoming part of an exclusive group of care communities that offer the highest level of care to residents and clients.
The Montessori Inspired Lifestyle® is a positive approach to providing memory care for adults living with dementia or Alzheimer's disease. This approach benefits residents as it allows them to focus on their individual strengths and engage in meaningful activities. Residents are supported through specially designed environments, engaging social activities, and individualized care.
Communities that have become credentialed have more engaged residents, more satisfied families, and employees that stay longer.
Learn more about our Skilled Nursing facility.