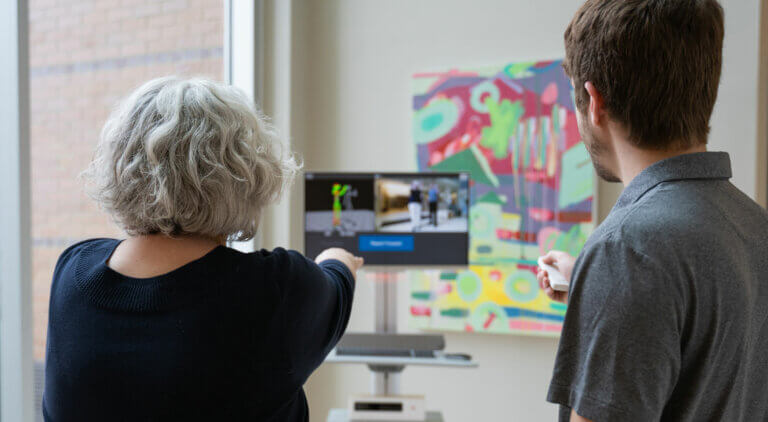 < Back to Blog List
VirtuSense Fall Prevention Tech Reduced Injuries by 80%
Larksfield Place Retirement Communities, Inc. (LFP) has partnered with VirtuSense Technologies™ to take a new step in proactive healthcare by adopting their innovative ecosystem through VSTAlert and VSTBalance. VirtuSense Technologies, an artificial intelligence (AI) company, offers innovative solutions to prevent falls in older adults. Their AI ecosystem utilizes infrared sensors and machine learning algorithms to provide actionable data for healthcare professionals before a fall occurs.
Fall Prevention Program and Select Rehab
Larksfield Place is the first retirement community in Kansas to implement this revolutionary AI ecosystem. In addition, by enlisting the rehabilitation services of Select Rehab, LFP is able to better serve their residents and keep them healthy and active longer by proactively preventing falls in their community.