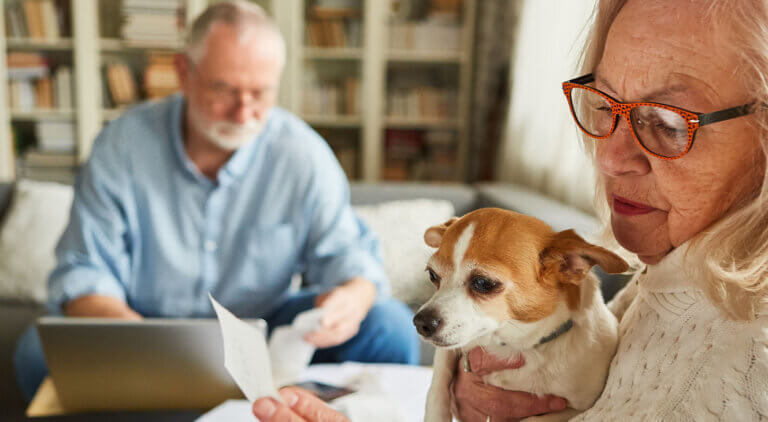 < Back to Blog List
Tips For Moving Into Assisted Living
Moving into assisted living can be a major life transition, and it's natural for everyone involved to have a mix of emotions and questions. Whether you're considering assisted living for a parent or a loved one, having a checklist can help alleviate some of the stress and uncertainty that can come with this process. So, let's cover some important points to make the transition and get you ready to step out of the caregiver role and back into the relationships that have always connected you to one another.
Researching and Touring
One of the most valuable steps for moving into assisted living is carefully researching and touring different communities. It's essential to find a future home that not only satisfies their personal preferences but also offers the level of care and services that they require.

Consider factors such as location, amenities, staff qualifications and training, resident activities and programs, and overall atmosphere. Touring a variety of facilities will give you a better sense of what each has to offer, allowing you to help make an informed decision based on their holistic advantages. At Larksfield, we work closely to understand the unique desires of each visitor and make "planning the perfect fit" not only a pleasurable but also a logical process.
Assessing Care Needs
Before deciding upon any assisted living community, you must know the care needs of your loved one. Oftentimes, it can be assessed by a trained staff member during a scheduled tour. A professional evaluation is key and will help determine the level of assistance in providing the best support solution.

If your loved one has very specific medical conditions or requires specialized care, it's crucial to find a community that can meet and monitor those needs. Additionally, considering how the progression of care can advance over time, ask the community how they accommodate those potential changes in the future. A continuum of care is essential.
Preparing Financially
Moving into assisted living has many advantages but can come at an increased cost of living, so review their budget well in advance. If you plan on visiting a community, don't hesitate to ask your guide if they have someone onsite who can work with you. Take the time to thoroughly evaluate your loved one's finances and determine what options are available for them. This may involve reviewing savings, retirement accounts, insurance policies, and any long-term care benefits they may have. Consulting with a financial planner or elder law attorney can also provide guidance on strategies to make the most of their resources and ensure ongoing financial stability.
Downsizing and Organizing Belongings
Moving from a larger home to a smaller space in assisted living will likely require downsizing. You may want to start this process well ahead of time so that you can reduce stress and the sense of urgency. And if you can, acquire a copy of their floor plan with measurements. It's a good way to know your limitations for furniture or other large items and make decision-making easier.

Take inventory together of all other personal belongings and determine what things are essential and meaningful to them. Consider donating, selling, or giving away items that are no longer needed or have the space for. They may like the idea they are helping someone else along the way.
There is no doubt about it. A move is sure to be emotional and full of nostalgia, and that's okay. Embrace it!
Establishing a Support Network
Moving into assisted living doesn't mean losing connections with family, friends, and community. In fact, it's crucial to foster and maintain a strong support network. Encourage your loved one to reach out to family and friends to inform them about the upcoming move and ask for their support during this process. Have them engage with the assisted living community, attend social events, and get to know the neighbors to build new relationships and find comfort there; the abundance might surprise them.
Making the move to assisted living at Larksfield Place
We know that helping someone you love can be overwhelming, especially if you're unsure where to start. Larksfield Place strives to educate families and provide the perfect balance of assistance and independence for its Wichita senior residents. If we can help you in any way to make their experience the best it can be, please get in touch with us, today. We make new spaces feel like home!