Larksfield Place COVID Information and Guest Guidelines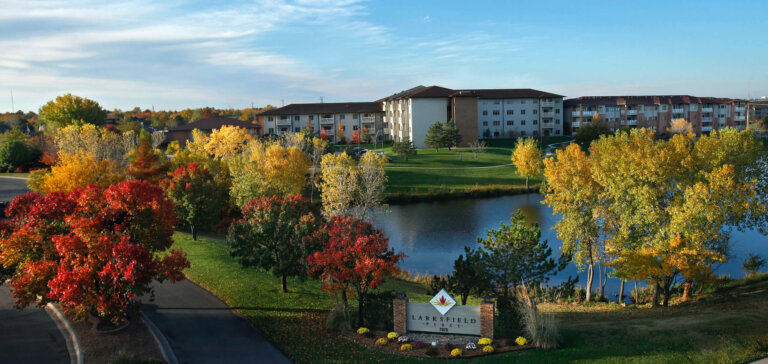 Independent Living:
Residents may safely go about routines.
Guests are required to wear a mask except in the dining areas during mealtime. Guests in the dining room are limited to two persons per apartment or Villa.
Assisted Living:
Guests are required to wear a face mask from the time they enter the building until the time they leave the building covering the mouth and the nose. Sanitize hands frequently, especially after touching any surfaces.
We ask that guests postpone their visit if they are experiencing any signs or symptoms of illness or if they have been exposed to an individual that has recently tested positive for COVID-19.
Health Center
9.28.2022
We received updated guidance from CDC and CMS that active screening is no longer required in Healthcare communities. We will continue to do passive screening which is education at the front entry related to Covid 19 precautions. These precautions consist of Hand washing and sanitizing, Mask wear, social distancing, and vaccination. In addition, please do not enter if you are experiencing any symptoms of Covid 19, or have recently tested positive for Covid 19. Symptoms would include fever, runny nose, head ache, cough, fatigue, body aches, loss of taste and smell and GI related symptoms. When you arrive at the front entry, please grab a mask and the most recent Guest Guidelines provided at the entry table. You will no longer screen in. At current Transmission rate of 13% our staff will continue to test twice per week. Testing is optional for visitors but available if you would like to test at the front entry or the nurse station. Thank you for continuing to work with us through the pandemic to ensure a safe environment for our residents, your loved ones and our Larksfield team members.  If you have any questions, please reach out to your Director of Nursing, or Administrator.
Please note –
New residents will be tested on admission and in quarantine and placed in transmission-based precautions until testing again on day 3, regardless of vaccination status.
Quarantine and precautions will be lifted on day 3 for vaccinated residents that test negative.
Quarantine and precautions will resume for the full 14 days after admission for residents that are unvaccinated and test negative.
For more information on Covid-19 policy visit the CDC guidelines on their website.