Hospice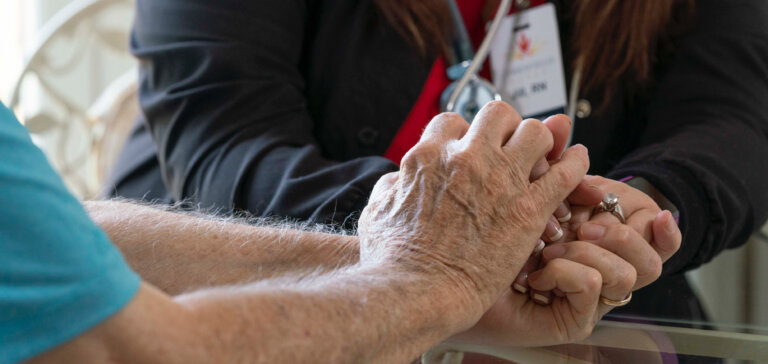 For more than 30 years, our mission has been to help seniors live their life comfortably, gracefully and always on their terms. Hospice care at Larksfield Place is family-centered. We listen to your concerns and provide medical, emotional and spiritual support consistent with your wishes. Our goal is to alleviate symptoms so residents and loved ones can fully focus on the joy that comes with togetherness.
You can expect the very best support from our team, which offers decades of experience and the highest-rated healthcare resources in Kansas. Larksfield Place is among the top senior care providers in the nation.
Our Services
Patient Eligibility
• The physician has confirmed a terminal condition with a life expectancy of 6 months or less
• Patient/family elects care focused on symptom control and comfort as opposed to aggressive or ongoing treatment in the hope of a cure
• Patient/family desires additional caregiver support and resources not covered under traditional insurance or traditional Medicare
How to Pay for Hospice
Hospice services are covered by Medicare and some commercial insurance companies.
Hospice coverage includes medications, medical equipment and supplies related to the terminal illness. Larksfield Place will work with you and your insurance company to determine the coverage of your hospice benefit.
For more information, please contact us.
Please consider volunteering! Hospice Volunteer Information Flyer | Hospice Volunteer Application