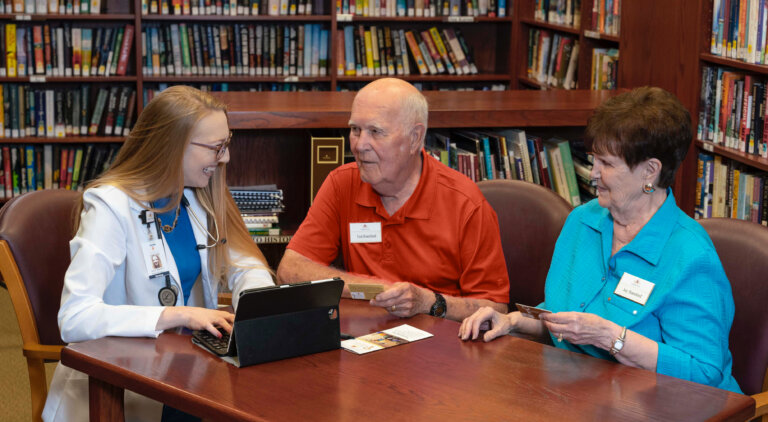 < Back to Blog List
Achieve "Care Security" with Larksfield Preferred Access
As we age, one of the most important things we need (and our loved ones need) is security. In this regard however, the reference is really about "care" security (though the other matters too). Aging includes many changes, physical, emotional, social, etc. While not all is dour or doomful, the difference between strained and exhausting or relatively smooth and coordinated is proper planning.
Taking simple steps such as having an Advance Directive that expresses care choices and end-of-life decisions combined with conversations with our physicians and family members can bear "comfort fruit" when medical emergencies arrive. Another key planning aspect around and about care security is identification of "who" we want to care for us and "where". Oddly, this step is often missed and yet, this choice can be terribly important. Think about it for a moment. We pre-plan our vacations. We know which airline, what destination, where we will stay, how we will get home, etc. Why we don't plan for where we will go when care is needed and we may be unable to decide directly is rather strange.
Larksfield specializes in the care of senior adults beyond the hospital. We operate the only CMS 5 star fully ranked (every category) Skilled Nursing Facility within 100 miles. We also wrap this same level of care into our Home Health Agency, our Outpatient Services and our Assisted Living facility. Fully integrated, we provide seamless options and care delivery that is driven entirely by the needs of our residents. Best of all, none of this excellence comes at a higher price and much of it, covered by Medicare, is free or with nominal co-payments.
Because of a new program we developed called Larskfield Preferred Access, achieving care security is as easy as completing a form. With Preferred Access, seniors and their families can pre-plan for a skilled nursing/rehabilitation stay, home health need, transitional or respite stay with Larksfield. Information is secure and we staff a hotline to accommodate your care needs directly from a hospital stay or emergency room visit or from your doctor's office, if need be. This simple registration assures that if and when you need additional care, Larksfield is your choice. This is the best choice and so simple that when and if the day comes that additional care is required, your "care" is secure – secure with the best. Go to Larksfieldplace.org to enroll!
For more information or to schedule a tour, please contact us.